Newest, beautiful, single women now added for week of Wednesday, 20 September, 2023 - Tuesday, 26 September, 2023
Your opportunities here are truly worldwide. Explore our site deeply to see how you can realize that!
Best Asian Marriage and Matchmaking Agency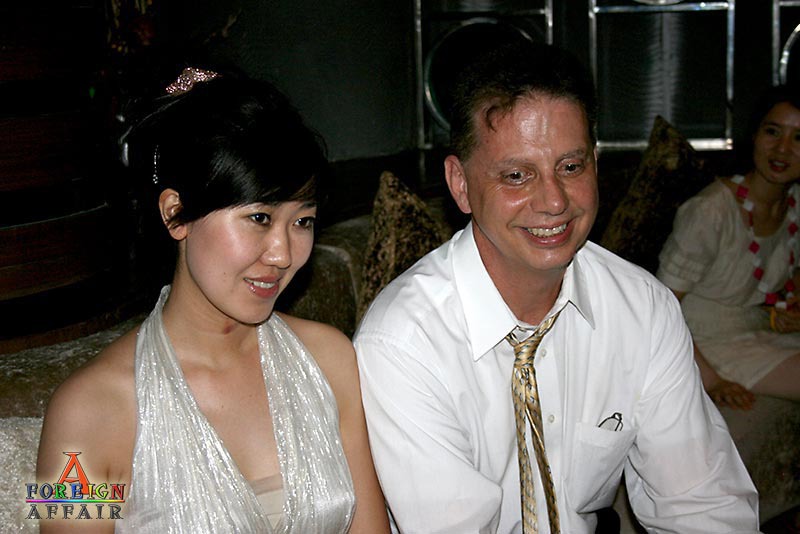 There are a lot of men looking for Asian brides. A lot of men want something more traditional. They want someone a little more conservative when it comes to the family structure. But finding that dream girl is difficult. Many of them turn to matchmaking services as the best way to find an Asian bride.
Our website, Sincere Asian Brides, is a well-established Asian marriage agency. It is supported by real, authentic, live, professional matchmakers who work throughout Asian countries. Our matchmaking services serve as a single man's haven to finding a perfect bride.
Our Expert Matchmakers Give You a Huge Advantage
Online dating isn't just about going on the internet and swiping left or right on a user's profiles until a match is made. When it comes to dating on the internet with a proper service, it's not a solitary experience. While other services may just be a person scrolling through profile after profile, other services have matchmakers ready to help their users find their dream partners.
Matchmakers will generally do one thing; make a match. This means pairing together the people who will be most compatible with each other based on the information that they give. As such, it is important to be honest when creating a profile. Being as candid as possible can help to increase the chances of finding the right partner.
When you register here for FREE, our matchmakers will immediately go to work at NO ADDITIONAL COST! They will do so by matching your profile to women who have also signed up on our site. Many men joining our service begin receiving letters from beautiful Asian women in just a matter of hours!
Our standard automated services coupled with our real, live matchmaker staff is a BIG ADVANTAGE to you that sets us apart from other dating websites and marriage agencies.
Top Marriage Agency and Matchmaker in Asia
Our parent agency is based in the U.S. and has recently won awards such as "Top Matchmaker", "Best Niche Dating Site" and "Best Singles Affiliate Program" at recent iDATE Awards international singles conventions.
These awards are expected to keep coming as our truly unique approach, superior customer service (you can even CALL our offices during normal business hours) and decades of successful experience far outshines that of competing marriage agencies.
There are many Asian marriage agencies seeking to help Western men fall in love with an Asian bride. More than a few of them can call themselves a legitimate marriage agency.
The right matchmaker services strives to promote authenticity. This is to make sure that what users will only see are the ones that are legitimately looking to fall in love and live a life with their partner.
Topic 03 Header: Your Best Option for Romance and Marriage in Asia
There are a lot of options for finding love with an Asian woman. A lot of people generally leave finding love to chance. But there are people out there who do not want to go that route. They want something a little more controlled when it comes to finding love.
But that's hardly an easy thing to find. Some men travel to Asia with the hope of finding someone that will love them. Others go on the internet and hope to meet someone there. But the main problem with that is that doing it alone comes with a lot of pitfalls.
This is where Sincere Asian Brides comes in the scene. You are assured that only the highest level of service will guide you as you seek true love in Asia. Once you are logged in, you will have full access to all women's profiles. This includes their photos, videos, and other information. You are always in control and you choose who you want to communicate using a variety of tools and support provided for you.
Topic 04 Avail the Best Matchmaking Services!
A huge drawback to finding love online is the fear that maybe the person on the other end of the connection is not a person at all. There's also the worry that the person isn't who they say they are - that they are someone other than who they present themselves to be.
But membership has its privileges. While other services may simply pair users on the internet and let them communicate with each other from there, other services go above and beyond to foster a romantic connection.
Here, you will learn how to meet Asian brides for marriage. However, in doing so, signing up is a prerequisite. You can also avail of our famous service such as the Romance Tour.
The said romance tour is a great way for singles to meet and mingle with one another. The matchmaking service arranges for a group of their users to take an international trip where they can meet the women on the site. This allows two people to go on dates and become closer with one another, nourishing a spark that was created on the internet.
People have but one life they get to live. That means that a lot of people want to pack as much happiness as they possibly can in that time while the opportunity is there. For a lot of people, finding love with an Asian bride is the best way they can get to that happiness.
Finding love isn't the easiest thing in the world. It's even harder when it's done with a literal ocean separating two people. Using the right Asian dating site can be the first step in finding a long-lasting love.
Newest, beautiful, single women now added for week of Wednesday, 20 September, 2023 - Tuesday, 26 September, 2023
You have to meet the women to marry them! What other international dating site offers you numerous opportunities to do that?