Newest, beautiful, single women now added for week of Wednesday, 20 September, 2023 - Tuesday, 26 September, 2023
Your opportunities here are truly worldwide. Explore our site deeply to see how you can realize that!
Appropriate Questions You Can Ask Your Asian Date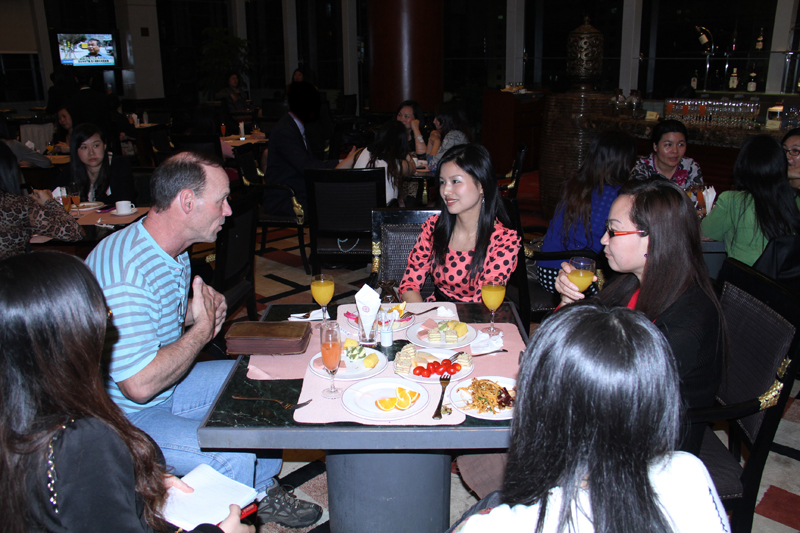 Dating is a tricky thing. For a lot of people, the goal of dating is to eventually find a relationship that will last a lifetime and lead to things like children and fidelity - a family, in essence. But before any of that can happen, two people have to be compatible with one another. Women in Asia know what they want in a family. They have been raised with certain values. They want a partner that shares those values to some extent. Forming a relationship and connecting with Asian singles is about winning over someone you're compatible with.
The best way to test compatibility is to get to know one another. A lot of Asian women aren't just going to marry the first man that gives them an offer. To entice a date, it's important to be interesting and to be interested. This means asking the right questions and sincerely caring about what they have to say.
Questions are a great way to get to know a person. The answers, candid or otherwise, can reveal a lot about a person.
Dating in Asia is a little more conservative than dating in the west, so a conversation is the most that can happen on the first few dates. Because of that, it is important to make sure to ask the right questions.
One great question to ask is to inquire about the woman's background. This shows that a man is interested in all facets of the woman. It's something of a flattering question.
Another great line of questioning is to ask about her family. Asian people are generally very family-oriented, and many romantic relationships must have the approval of the families before it can progress beyond chaste dating. It also shows an openness to becoming part of that family.
It might also be prudent to ask about her job. Many Asian countries are still fairly conservative in terms of gender dynamics, but women's rights in Asia have advanced enough that most women are able to have independent careers.
Education is also something to ask about. Asian society puts a premium on formal education to the point that many Chinese women find their way to a western university.and many people are rightly proud of their achievements. Asking about a woman's favorite subjects in school is a great way to find out more about her.
When it comes to questions, the usual suspects also prevail. Asking about her likes and dislikes can be a good thing, but it's even better if genuine interest is conveyed. A genuine interest in a woman as a person is usually a good way to win her over.
Hobbies are a generally safe topic to ask about. As a bonus, it can be a starting point for another date. If the girl enjoys a certain activity, the said activity can be the next date.
Favorite food is also a great topic. Knowing what a woman's favorite food can give a man an idea as to where to take her on the next date.
Topic 01 Questions to Avoid Asking
While there are good questions to ask, there are also ones to avoid. The wrong question can sour an entire date, severing a romantic connection before it can be fully formed. That kind of missed connections can make a person continually ask themselves how things would've turned out if they hadn't opened their mouths.
Avoid asking about her money. In fact, avoid the topic of finances altogether, at least in the beginning. Asian society isn't really one in which the topic of money is discussed openly. Asking about a woman's financial situation might make her feel like a gold-digger, and talking about your own could encourage a gold-digger.
Politics should also be avoided. A topic such as that can be a bit divisive. Disparate views will only drive a wedge between two people before a relationship can begin to form.
While it might be pragmatic to ask about someone's medical history, it can seem presumptuous and offensive - particularly if the person infers that she's being asked about any potential venereal diseases she might have. It can come across as rather forward and invasive. It can be a major turn-off for a lot of people.
It's also inappropriate to ask about her romantic history. Most Asian singles are still fairly conservative and this line of questioning can feel intrusive. No one wants to feel like they are being interrogated, at least not on a first date.
Initiative must be taken, but it has to be the right kind of initiative. Forming a relationship can be hard and it can sometimes feel like a minefield. But once navigated, it can lead a loving partnership and a rewarding life. But to get to that, two people have to get to know each other. If they don't, then nothing can blossom between two people.
Newest, beautiful, single women now added for week of Wednesday, 20 September, 2023 - Tuesday, 26 September, 2023
You have to meet the women to marry them! What other international dating site offers you numerous opportunities to do that?