Newest, beautiful, single women now added for week of Wednesday, 20 September, 2023 - Tuesday, 26 September, 2023
Your opportunities here are truly worldwide. Explore our site deeply to see how you can realize that!
Asian Women | Different Dating Cultures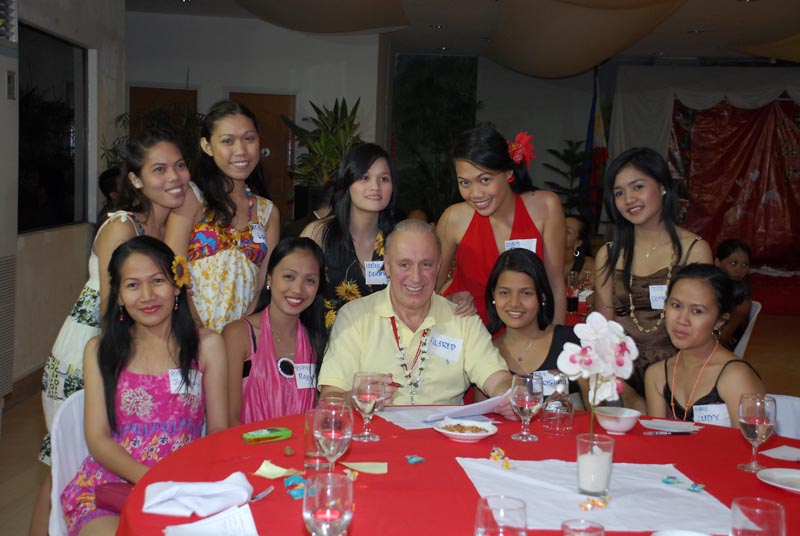 The dating culture in Asia is as diverse as its women. As Asia is the biggest continent in the world, it is no surprise that you will find different cultures and traditions within this group of people.
So what makes women in Asia unique? Though many Asian countries have started to adapt westernization, it is no question that Asia's unique cultures are still practiced by women all over Asia. In dating, for example, Asian women tend to be more submissive and meek.
Asian culture dictates that women should be more reserved and conservative when it comes to dating. This is mostly because Asian women have a good upbringing that revolves around respect for both herself and others.
If you are looking to date an Asian single in the near future, here are some Asian culture facts that will help you understand them better and prevent awkward situations while on the date:
Ask her out.

Yes, it may be obvious that you like her, but you have to know that Asian women mostly do not make the first move. Dating in Asia requires the man to ask her out and not the other way around. If you are waiting for her to make the first move, then you might just have let the opportunity to date her pass you by.

Pick her up.

For most Asian families, it is important to see that the man is serious about getting to know you better and not just fooling around. Picking her up shows that you care and that you want to make sure she gets to your date safe by going together.

Dating an Asian woman means dating her family.

Yes, you heard it right. When you are dating an Asian woman, you are basically dating her family as well. Since most Asian families share a very tight bond, don't be surprised if dating her means having to impress both her and her family.

PDA is a no-no.

If you are used to PDA (Public Display of Affection), such as kissing in public or hugging intimately while others are around, then you should remember that Asians are mostly conservative. Such a display of affection in public will earn you judgemental looks and will likely make your Asian date shy away from you. Holding hands is okay, other more intimate displays are a big no-no.

Stick to one.

Let's face it, as a man who is looking for women, it can't be helped that you have to date multiple women even while you are still dating another. While this is common practice in Western culture, it is something that is frowned upon in Asia. If you are currently dating a girl, then by all means date her and her alone. Dating another woman will only make you look like a player and could make your Asian date lose interest.
If you are able to understand the Asian dating culture better, you might just be able to make a connection with an Asian woman that can possibly lead to something even better. With our matchmaking services, nothing is truly impossible.
Qualities That Make Asian Women Ideal Brides
So what makes Asian women attractive to most foreign men? It's not only their exotic beauty that makes them the most sought after brides in the world, it is also their personality.
Despite the cultural diversity in Asia, there are multiple reasons to consider them as brides. Here are some of them:
Beautiful

Simple, exotic, refreshing. An Asian woman's beauty is unlike any other. With their small attractive eyes and petite build, Asian women exude a kind of elegance that is uniquely Asian.

Respectful

Because of their grood upbringing, while growing up, most Asian women are taught to be respectful to anyone who are respectful of them as well. Being respectful is a common trait that Asians share mostly because they are family oriented and that respect begins in the family.

Family oriented

Family is the most important core unit of society. Thus, Asian's lives revolve around their family. They work for their family, take care of their family, and will protect their family at all costs.

True to themselves

Being true to oneself is a trait that most Asian women practice. What you see is basically what you get. They act like how they are treated while growing up, and they don't pretend to be someone they are not. This makes Asian singles desirable because any skeletons in their closet are revealed right from the start.

These qualities are not only what makes women in Asia the most sought-after brides in the world, but these qualities are also what makes them uniquely Asian. At the end of the day, despite all the differences in the world, it all comes down to finding the right mix of qualities that will compliment you as a person.
So what are you waiting for? Grab this opportunity to find and meet sincere Asian singles now and who knows, you might just find the perfect bride for you!
Newest, beautiful, single women now added for week of Wednesday, 20 September, 2023 - Tuesday, 26 September, 2023
You have to meet the women to marry them! What other international dating site offers you numerous opportunities to do that?