Newest, beautiful, single women now added for week of Wednesday, 20 September, 2023 - Tuesday, 26 September, 2023
Your opportunities here are truly worldwide. Explore our site deeply to see how you can realize that!
Dating in Asia | The Asian Dating Culture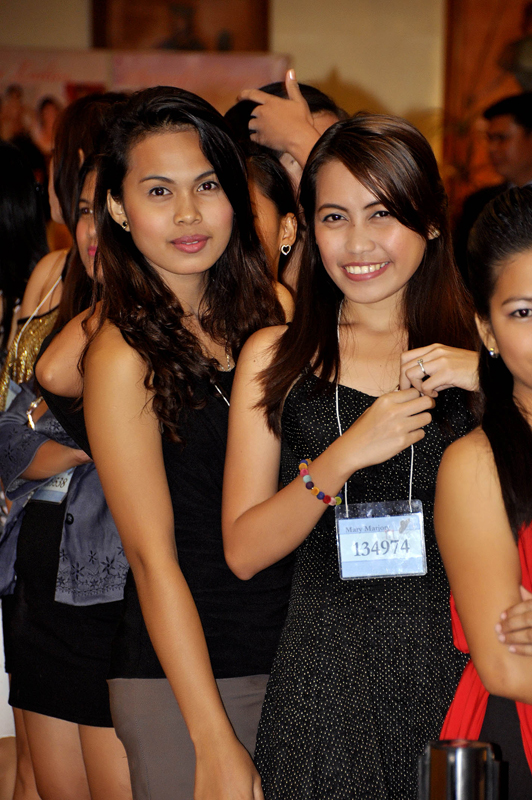 The dating culture in Asia is just as diverse as the people living there. With a population of roughly about 4,610,593,397, finding the perfect Asian woman for you should not be that hard. It is important to remember, though, that because Asia is such a large continent made up of different countries, it has a diverse dating culture that you need to know if you are planning to find an Asian date when you visit Asia.
So what is dating? Dating can be as simple as spending time with someone, or as complex as having to impress your date's family as well. But no matter how dating is defined, it will always be about the connection that two people share when they are together.
Differences in dating culture may be a small hindrance, but it doesn't mean that they cannot be overcome. All you really need is patience, knowledge, and the ability to adapt to different circumstances. Also, it is important for you to know what is appropriate and what is not. What may seem harmless to you can be offensive when dating in Asia.
An example of this is PDA or public display of affection. While this may be okay in western culture, Asian women may find this offensive as they are mostly reserved and conservative. Any intimate advances may be perceived as offensive, especially if you do not know each other that well yet.
Dating Tips
Now that you know a little about the different dating cultures in Asia, it is probably about time for you to learn about how to impress that date. As simple as it sounds, dating in Asia is a bit more complicated than it is in western countries due to the cultural difference. Worry not though, as you will surely learn a thing or two from our dating tips when dating women in Asia.
Be confident.

Asian women look up to men as strong, masculine protectors who always have their back. Of course, Asian women also look up to men as gentlemen. When out on a date with an Asian lady, present yourself with confidence. Asian women appreciate men who know how to handle themselves.

Get to know her family.

When dating an Asian, you are practically dating her family as well. Most Asians regard their family as the most important part of their life and most of their decisions, including those about dating, are influenced by their family. This doesn't mean that Asian women do everything their family tells them to, this only means that they give importance to their family's opinions. While the woman's family may have second thoughts about their daughter dating a non-Asian, you need not worry as most Asians are warmhearted and will gladly accept you if you only show them respect and treat them right.

Show her that she is secure with you.

Women in Asia are traditionally expected to do feminine roles. As such, many Asian women might not have jobs and depend on their husbands to provide them with a secure future. While times are rapidly changing, this is still quite true with many Asian women. They are contented with playing the role of a wife by taking care of the children and the home that they depend on their husband for security. You don't have to be rich. If an Asian woman knows that you are responsible and will be able to give them a good future, you can be sure that she will be loyal to you.

Respect her.

No matter how perfect your date is, if she somehow feels that you are not respecting her enough, things could go south pretty fast. Avoid being too intimate. She'll see this as taking advantage of her, and she will most likely lose interest. Always remember that though you may have totally different cultures, she is still a human being and feels the way you do. Do not make advances that she may take as inappropriate. Instead, focus on getting to know her better and earn her trust.

Be yourself.

Whilst being confident, make sure you are still being yourself. Asian women appreciate authenticity and will like how honest you are to her. Acting like someone you're not may work at first, but eventually, everything will be revealed and you will lose the opportunity of a lifetime. Make her love you for who you are. Do not make her fall in love with someone totally different.
It is also important to know that unlike western women, Asian women tend to be a bit picky when it comes to men. They have quite high standards, but this is only because they want a secure future. It is important to understand that for Asian women, the purpose of dating is not only about meeting men, rather it is being able to find the right man that she can start a family with. You need not take it the bad way though as this only means that she considers family important, and if she does choose you, she will love you and take care of you as she does everyone close to her.
Newest, beautiful, single women now added for week of Wednesday, 20 September, 2023 - Tuesday, 26 September, 2023
You have to meet the women to marry them! What other international dating site offers you numerous opportunities to do that?