Newest, beautiful, single women now added for week of Wednesday, 20 September, 2023 - Tuesday, 26 September, 2023
Your opportunities here are truly worldwide. Explore our site deeply to see how you can realize that!
Understanding Dating in Asia and the Marriage Culture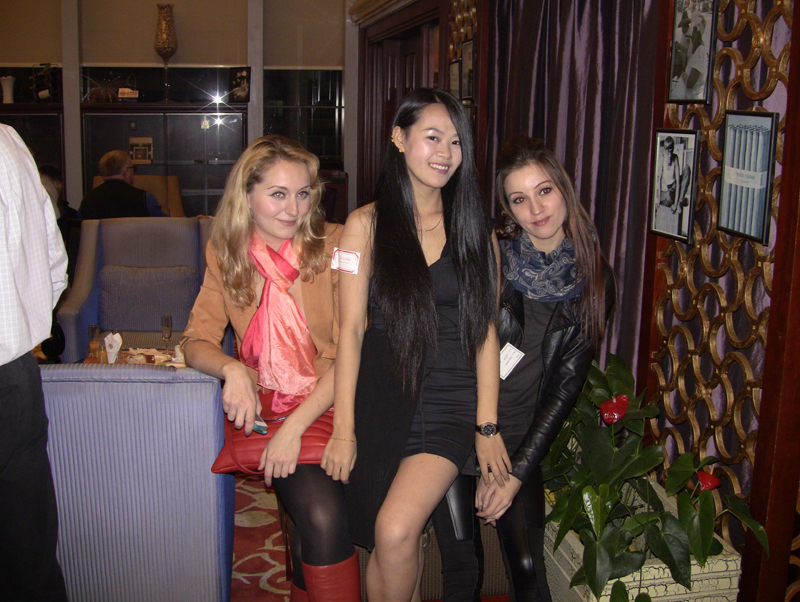 Marriage culture and traditions vary from one country to another. These are handed down from generations and have become an integral part of marriage. As with dating in Asia, it is important to know and understand the different marriage cultures as it is part of a country's cultural identity.
So what makes Asia's marriage culture unique? While some Asian countries have become westernized, it is undeniable that their unique marriage and dating culture are still evident when it comes to marriage. Here are some marriage cultures that are being practiced by Asian women:
Pamamanhikan

In the Philippines, pamamanhikan is an important part of marriage where the groom formally asks the bride's parent's blessings for him to marry their daughter. It is a way for a man to show his sincerity and intentions before marrying an Asian woman, specifically a Filipina. This Filipino culture is a way of getting the parent's blessings for their coming marriage. This has been practiced for generations even during the Spanish era. In the heart of Asian dating, receiving the parent's blessings for marriage is one of the most important parts of marriage.

Dowry

In most Muslim countries, a groom-to-be is expected to pay a dowry to the bride's family to "pay" for their daughter's hand in marriage. A dowry is either given in monetary form or in the form of goods or property. A marriage is usually not possible if a dowry is not paid.

Marriage expenses

While in American culture the woman shoulders the expenses for their marriage, it is the opposite for most Asian countries. The marriage expenses—from the preparations, to the actual ceremony, to the reception—is normally shouldered by the groom's family. This is important to note especially for interracial marriages where different marriage cultures are involved.

Monogamy versus Polygamy

As Asia is composed of several countries with diverse and varying cultures, it is no surprise to find that monogamy and polygamy plays an important part in marriage. Most Muslim Asian countries practice polygamy where the groom is allowed to have multiple wives after marrying one, while in non-Muslim countries, monogamy is important in keeping the family together. It is considered taboo in these countries to have more than one wife and is punishable by law.
When dating in Asia, you should keep in mind that understanding their customs and traditions is important as it can make or break a possible marriage opportunity. Just as we want them to respect our cultures, it is also important for us to respect theirs.
Reasons to Marry an Asian
Despite the many cultural differences that Western men and Asian women have, it should not be seen as a deterrent for foreign men to find Asian brides. In fact, there are more reasons for foreign men to experience dating in Asia.
For one, Asian women have a unique beauty that makes them one of the most sought-after brides in the world. Different Asians have different features that make them stand out from other women.
Women from the Middle East have notable deep-set eyes. They have long wavy brown or black hair, and taller and slimmer build. The epicanthal fold can be noticed mostly in the eyes of East Asians, although not all Asian women who have this feature are proud of it. This may still be something these women are trying to change, but most foreign men find this attractive. Southeast Asians, on the other hand, have a more mixed look due to their rich history. Women in the Philippines, for example, got their distinct features from the Spanish and Japanese. Given these variety of features, Asians continue to stand out, which is why foreign men prefer to marry Asian women.
Aside from their unique beauty, Asians are also known to be very loving and caring. They are better wife material as they confidently play the part of a wife as is expected of them. Asians can be very loving in a sense that they regard everyone close to them as family.
Most women in Asia are also very family centered. They consider the family as the most important unit of society and will do everything in their capacity to keep them happy and contented. Because of this, an extended family is common in Asia where the parents, and often siblings, still live together even after getting married. This allows them to take care of each other in times of need.
With all these, you should now have all the reasons to begin your journey in dating in Asia and start a family with an Asian woman. No matter how far, we can help you get up close and personal with beautiful Asian women when you join one of our romance tours. No need to worry though as we are on the list of 100 free dating sites in Asia, backed with more than two decades of experience. What are you waiting for? Grab this opportunity now and sign up for free!
Newest, beautiful, single women now added for week of Wednesday, 20 September, 2023 - Tuesday, 26 September, 2023
You have to meet the women to marry them! What other international dating site offers you numerous opportunities to do that?